Balint groups were created in Great Britain in 1950 by the psychoanalysts Michael and Enid Balint, who were keen to help general practitioners to achieve a deeper understanding of the emotional content of the doctor-patient relationship and thereby improve the therapeutic potential. Later on these groups are disseminated in Europe and the rest of the world, occupying an important position in the clinical practice and training of health professionals and gradually extended to other professional areas such as social workers, educators, teachers etc.
Participation in a Balint group provides the professional with a protected space to think about difficult cases that create in him/her a feeling of uneasiness, helplessness or a blockage. Through the discussion he/she is given the opportunity to explore and find new approaches to the relationship with the patient. In addition, as research shows, participation in Balint groups helps to prevent professional burn out and provides a supportive framework where one finds solidarity and overcomes the feeling of loneliness which normally accompanies the clinical work.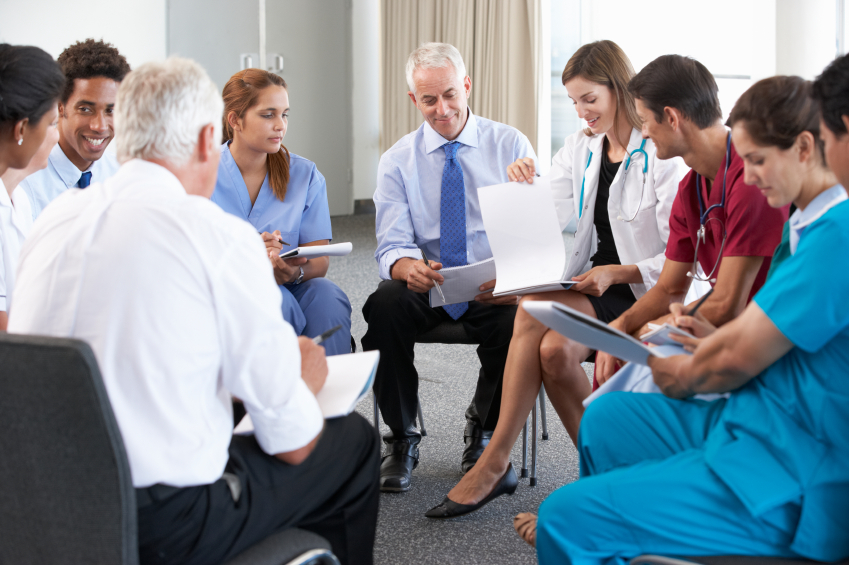 Benefits from participating in a group
The first and main benefit for a group member is to have a safe place in which he/she can speak about the interpersonal aspects of his/her work with the patient and to be given the opportunity to be heard with understanding by others. Many participants say that they gain better control of their work and increased satisfaction, since the deeper understanding of the relationship helps them find more effective ways of managing emotional tensions and difficulties that may arise in the therapeutic relationship.